Have questions or
want styling advice?
Lightweight Hanging Pot | White | Large
These lightweight hanging planters are incredible! These are ideal for any greenery that you wish to add! They are made out of fibreglass. Includes a 1 meter stainless woven wire.
Dimensions: 30cm Diameter x 13xm Height, 100cm Wire length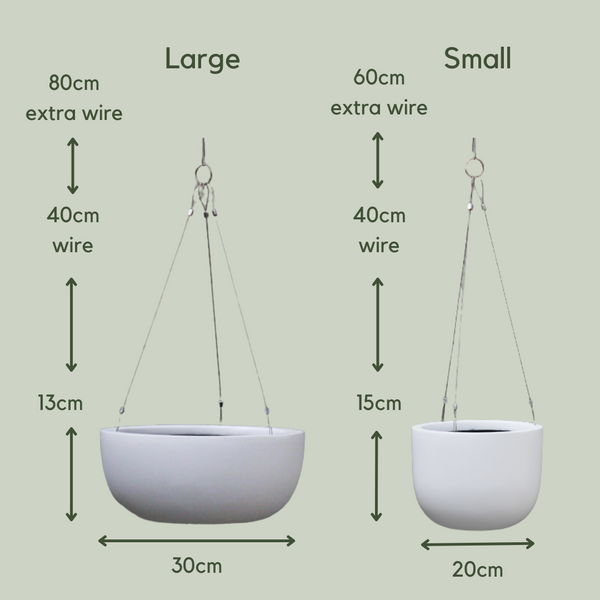 Lightweight
These pots are created with lightweight materials making them easy to move around as you like!
Live or Artificial
Fill em' up with Live or Artificial Plants, These pots go perfectly with many of our faux options!
Indoor + Outdoor
Made from the finest quality materials, these pots can live either inside or out
Why we love our Lightweight Hanging Pot
Another addition to our lightweight range, this hanging container can be easily moved around and hung from a range of spaces within the home. Its colour makes it a great neutral option!
How would we style it?
Dimensions
Our Story
Greenery matters. Treating your living space as a natural extension of the outdoors has been credited to relieving stress, increasing productivity and creating a happy and vibrant home. Whether your space is a bright white kitchen or a tired living room, it's yours to personalise and we're here to help.
Fast delivery
Beautiful pot delivered with care and within a week. Thanks