Lightweight Avery Pot | Sage | Medium
Our fabulous Avery Pots are available in a range of sizes, colours and variations - compliment your artificial plant with the perfect pot! We provide a variety of options sure to suit your style, space and budget.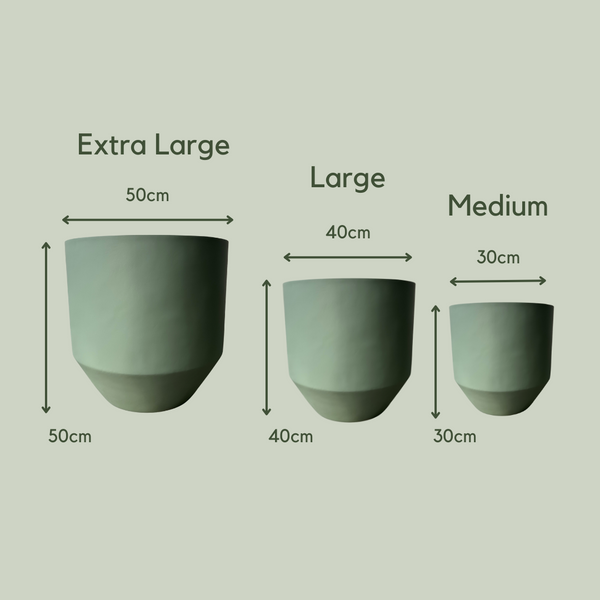 Lightweight
These pots are created with lightweight materials making them easy to move around as you like!
Live or Artificial
Fill em' up with Live or Artificial Plants, These pots go perfectly with many of our faux options!
Indoor + Outdoor
Made from the finest quality materials, these pots can live either inside or out
Dimensions
Diameter: 30cm, Height: 30cm
Please note these pots do not include drainage holes.
Why we love our Avery Pot
Our Avery pots are a best seller and favourite amongst The Plants Project team! We love their stunning sage green colour and modern shape which makes them a super versatile option for range of artificial trees and fake plant's. They are super lightweight and can be moved around easily. Avery is the perfect pot!
How would we style it?
The smallest of the Avery family can be placed in the centre of a table with one of our smaller artificial plants like the Artificial Peacock Plant or create a cluster of plants with the medium and large Avery pots.
Our Story
Greenery matters. Treating your living space as a natural extension of the outdoors has been credited to relieving stress, increasing productivity and creating a happy and vibrant home. Whether your space is a bright white kitchen or a tired living room, it's yours to personalise and we're here to help.