Have questions or
want styling advice?
Evelyn Vase | Black
Featuring a satin matte glaze with a soft velvet feel is the perfect vessel to style your stems in any space. This ceramic vase is handmade, due to the nature of handmade items there may be slight variations in the size, surface texture, glaze consistency, colour or tone of the vase.
Available in four earthy colours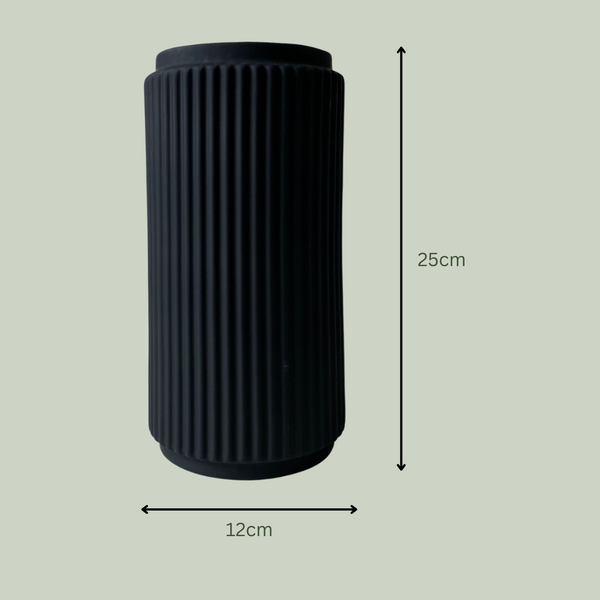 Handmade
Each ceramic pot is hand made with the greatest care and attention to detail
Live or Artificial
Fill em' up with Live or Artificial Plants, These pots go perfectly with many of our faux options!
Indoor + Outdoor
Made from the finest quality materials, these pots can live either inside or out
Why we love our Evelyn Vase
Our Evelyn vases are a simple yet stylish way to show off your flowers! Or choose from one of our artificial stems and never worry about changing the water again. We have a range of native options that go beautifully with these vases.
How would we style it?
Place your Evelyn vase in the centre of the table to make a gorgeous statement. Match with our Red Gum Leaves for a little touch of Australiana in your home
Dimensions
Height 25cm, Diameter 12.5cm
Our Story
Greenery matters. Treating your living space as a natural extension of the outdoors has been credited to relieving stress, increasing productivity and creating a happy and vibrant home. Whether your space is a bright white kitchen or a tired living room, it's yours to personalise and we're here to help.