Have questions or
want styling advice?
Artificial Red Tulips | 7 Stems
The colours of the foliage is spectactular! These Artificial Red Tulips bring a touch of elegance and pop of colour to any room. Our artificial version of these classics will ensure you never have to worry about watering or wilting leaves or foliage again!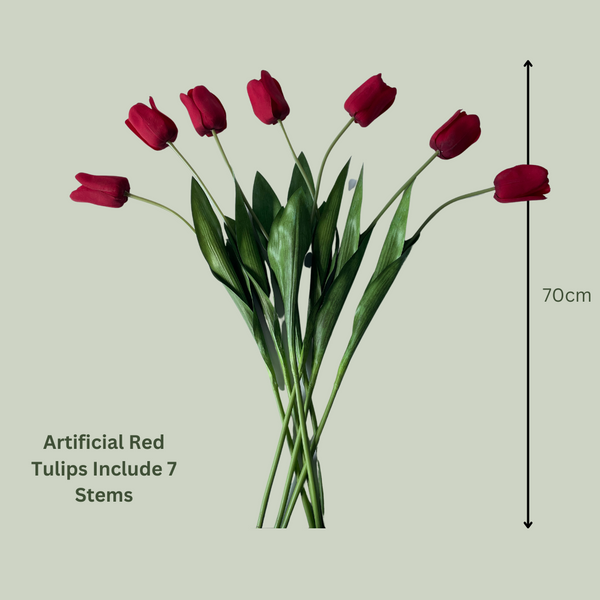 Lifelike & Amazing Quality
Lovely red flowers and liight green stems make these faux Red Tulip Stems a real statement.
Zero Maintenance
We have customers who simply have restrictions – be it low light, busy schedules, small children, or curious pets. Faux plants give them the ability to bring greenery and joy into their space, minus the headache.
Add Some Green
Plants are the best way to add a pop of colour & bring warmth to your space! A splash of green will instantly light up the room.
What's the best way to style this plant?
Add these stems to an arrangement to add volume, they also look sophisticated by themselves in a vase.
Our Story
Greenery matters. Treating your living space as a natural extension of the outdoors has been credited to relieving stress, increasing productivity and creating a happy and vibrant home. Whether your space is a bright white kitchen or a tired living room, it's yours to personalise and we're here to help.