Isla Pot | Small
We love this new ceramic addition to our growing pot range!
The Isla Pot is a lovely matte white with stylish grooves, perfect for smaller artificial and live plants!
Please note this pot does not have a drainage hole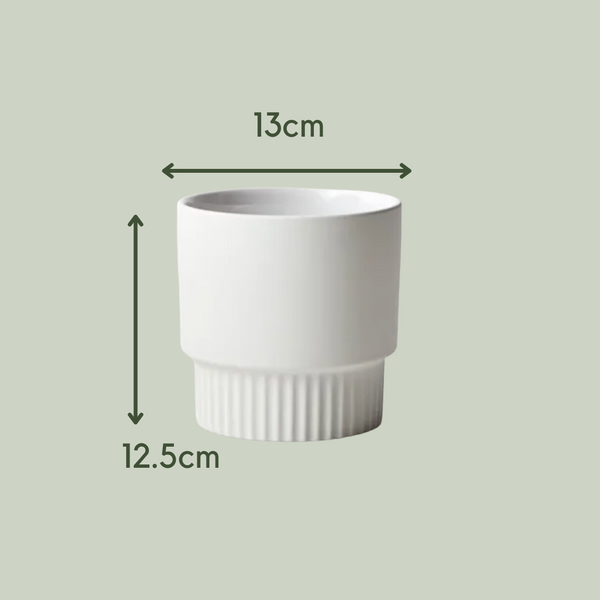 Handmade
Each ceramic pot is hand made with the greatest care and attention to detail


Live or Artificial
Fill em' up with Live or Artificial Plants, These pots go perfectly with many of our faux options!
Indoor + Outdoor
Made from the finest quality materials, these pots can live either inside or out
Why we love our Isla Pot
The lovely matte white finish with stylish grooves add a subtle texture with a sleek modern look.
How would we style it?
A smaller artificial bush or hanging plant works well with the Isla pot, try it with one of our many artificial pothos varieties.
Dimensions
12.5cm Height, 13cm Diameter
Our Story
Greenery matters. Treating your living space as a natural extension of the outdoors has been credited to relieving stress, increasing productivity and creating a happy and vibrant home. Whether your space is a bright white kitchen or a tired living room, it's yours to personalise and we're here to help.