Plant Divider
Originally $799.00
Regular Price
$299.00
Our lovely Plant Divider will suit a number of spaces whether your style is more minimal or relaxed!
This plant stand hows three sets of plants.
This item is PICK UP ONLY from Caulfield South.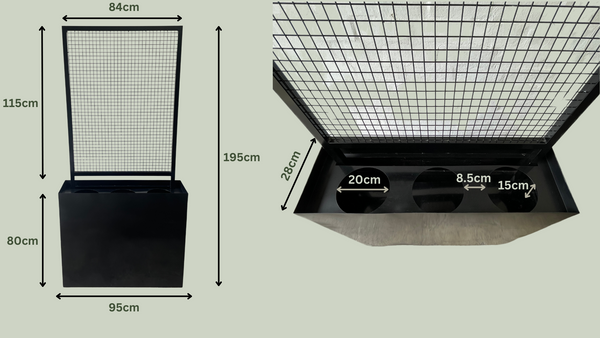 Dimensions
This Plant Divider has a height if 195cm, width of 95cm and depth of 28cm
Our Story
Greenery matters. Treating your living space as a natural extension of the outdoors has been credited to relieving stress, increasing productivity and creating a happy and vibrant home. Whether your space is a bright white kitchen or a tired living room, it's yours to personalise and we're here to help.