Artificial Fine Ficus
Our Artificial Fine Ficus will add a bit of height to any space! This tree features a real timber trunk.
This product is part of our end of line range. We generally will have only one or two of these products left in stock and available at a heavily discounted rate.
Please note this product is not designed for outdoor use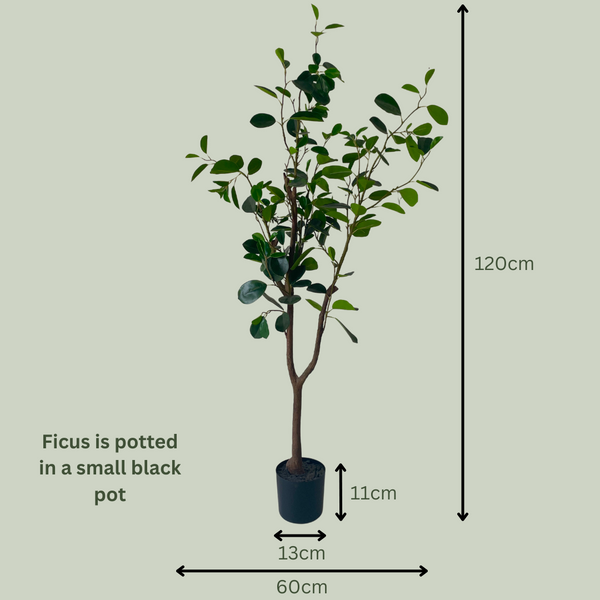 Why we love our Artificial Fine Ficus
SO realistic, this stunning Artificial Fine Ficus has a real bark trunk. This faux tree has a timeless elegance and is one of our favourites at The Plants Project.
How would we style it?
Wow your guests by putting this tree in entrance ways or dining spaces. This baby needs to be seen! Add one of our Large Oliver Pots and you're good to go!
Which size pot fits this plant?
A pot size between 35cm - 45cm in diameter and height would be ideal. We have spent time curating our recommended pots for these plants below. Simply add your selection and you're good to go.
Why choose artificial?
We have customers who simply have restrictions – be it low light, busy schedules, small children, or curious pets. Faux plants give them the ability to bring greenery and joy into their space, minus the headache. Find out more here.
Our Story
Greenery matters. Treating your living space as a natural extension of the outdoors has been credited to relieving stress, increasing productivity and creating a happy and vibrant home. Whether your space is a bright white kitchen or a tired living room, it's yours to personalise and we're here to help.